Lab Administrator/Graphic Designer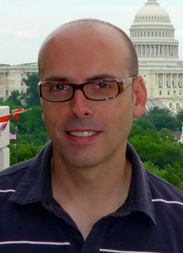 Rob Stanhope helps design science imagery for the Anderson Group, manages the group's grants, and is a faculty administrator for Prof. James Anderson. He joined the Anderson Group in 1998.
In addition to his work at Harvard, Rob is often a teaching assistant for Boston University's Certificate Program in Genealogical Research.